Who doesn't love chocolate chip cookies, right? These are even better than usual, as I've added Galaxy Minstrels to them. If you're not familiar with the British candy, Minstrels are milk chocolate buttons with a hard glazed shell.
Last weekend I visited Terrone's pop-up coffee shop in Brixton and I decided to bring a tray of cookies to the own of the café, my friend Edy. 
I made chunky chocolate chip cookies, because that's one of the things I usually crave when drinking coffee. It was the perfect occasion to finally use a cookbook I received for my birthday in January: The Hummingbird Bakery Cake Days.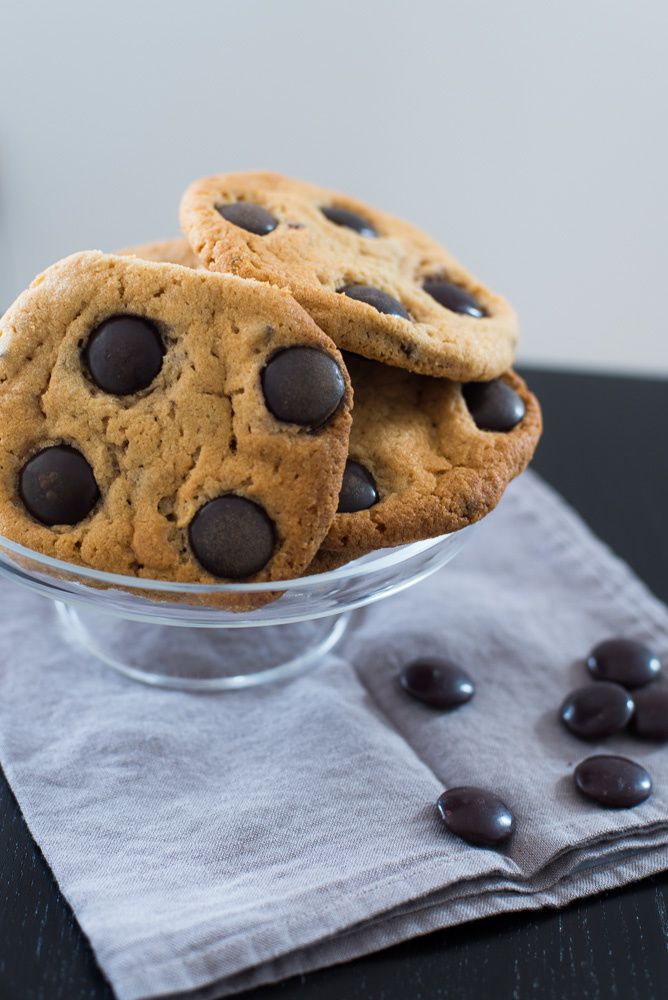 I replaced the white chocolate and cranberries of the original recipe with dark chocolate chips and Galaxy Minstrels. Just to make it clear that these are not low-fat biscuits! ;)
The recipe worked perfectly and was very easy to follow. The cookies will fill your house with a lovely buttery smell and I guarantee you they will make your flatmate/partner/family very happy!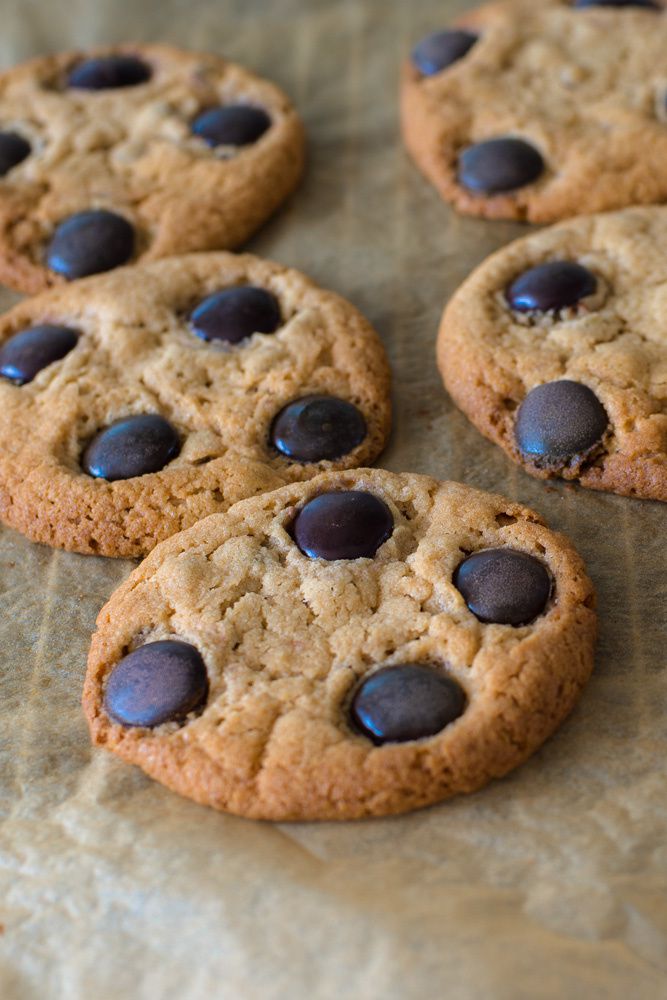 Ingredients
Makes 12 cookies
135g unsalted butter, softened
80g caster sugar
80g brown sugar
1 medium egg
1/2 tsp vanilla essence
190g self raising flour
1/2 tsp salt
160g chocolate chips
100g Galaxy Minstrels (4 buttons per cookie)
Preparation
Preheat the oven to 170°C and line a baking sheet with parchment paper.
Using an electric whisk, cream together the butter and both types of sugar, then break in the egg, add the vanilla essence and mix well together.
Sift together the flour and salt, then add to the creamed mixture in two batches, mixing thoroughly until a dough forms. Lastly stir in the chocolate chips.
Break off pieces of the dough (about two tablespoons in size), roll them into balls and place on the prepared baking sheet. Make sure to space them apart from each other by 7-8cm as they will spread during cooking. Add three or four Minstrels on each dough ball.
Place in the oven and bake for 15 minutes or until the cookies are a light golden on top. Leave on the sheet for about 10 minutes to cool and set, before transferring to a wire rack.