Travelling is one of my biggest passions, something I have always loved doing since I was young. I guess I have to thank my family for it! I have always had a curiosity for different cities and countries or even just exploring my own city, discovering new neighbourhoods, learning how to get around and meeting locals. Every time I see a new place, I feel like I have learnt something new.
My Top 5 Travel Destinations to Go Back To
The challenge when you are young is finding the money or when you are my age is finding the time to keep travelling. Visiting new destinations but also revisiting places which you have been to and loved. I have shortlisted five countries or cities that I would love to go back to, for different reasons. Here are My Top 5 Travel Destinations to Go Back To:
New Zealand
Number 1 on my list has to be New Zealand! I fell in love utterly and completely with this country in the three weeks I visited it last December. I blogged about it as soon as I came back, so you can really feel my love in this post.
Me and my husband spent three weeks travelling across the north and south islands in a campervan, but we could only see a fraction of what this country has to offer. There are so many places we had to skip, often driving through them without stopping, like Bay of Plenty, Marlborough vineyards, Fiordland.
I'd love to go back for two months at least and explore New Zealand at a slower pace, spending days camping and just, relaxing, eating amazing food and just enjoying the view!
Tokyo
Visiting Tokyo was my dream, so when the chance came up to go there for a week with some friends, I took it immediately. My friends and I were really into street and portrait photography at the time and we just went crazy shooting the city with its street lights, skyscrapers and millions of people.
Tokyo is the coolest, craziest, most beautiful and mesmerizing cities I've ever seen. Photography-wise, I never felt more inspired and amazed by a city in my entire life. Words can't describe it. I shared this experience with a close friend and I will treasure forever the memories from this trip.
I was also lucky to stay in a flat with a good friend of mine, Japanese, who was living in Tokyo back then, so I could experience living in Tokyo – even if only for a few days.
I would love to go back to Tokyo for a longer time and live in the city for real. And start learning Japanese again!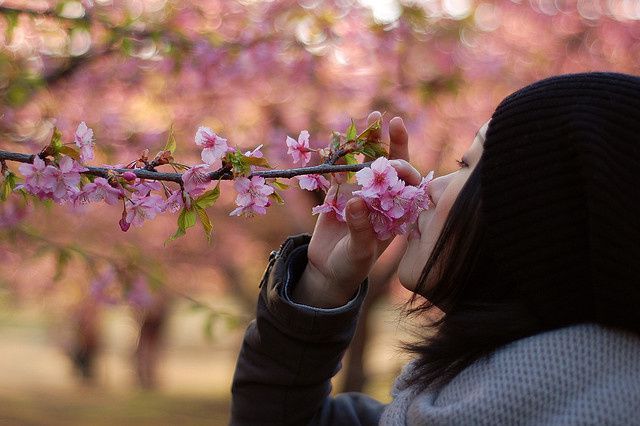 Goa
Goa, just because…honeymoon! After my Indian wedding in Mumbai, my husband and I went to Agonda Beach in south Goa for three days with our brother/sister and our best friends who had come to India for our wedding.
After the stress of the wedding, I was so grateful to leave Mumbai and spend three days on the beach with absolutely nothing to do, apart from eating, chatting to my best friends and laying on the beach! I also found the locals to be friendly and the food was great!
I am not the type of person who spends holidays on the beach relaxing, I can't stop for too long. My curiosity always make me want to explore new places! But this time I really needed to stop and Goa was the perfect place to just disconnect from everything and live in the moment.
Copenhagen
Copenhagen is a city that surprised me a lot and I would love to go back there with my husband. I didn't expect to fall in love with this city, I went there last year to meet my best friend and spend a few days together. Copenhagen was one of the few European cities that neither of us had been to yet.
The city itself is beautiful, with lots of green areas and water sides. It's young, cool, trendy, and I got the feeling that the quality of life must be high.
The food and coffee was amazing and yes, it was expensive, but not so much if you compare it to London. Anyway, I'm hoping to go back soon for another weekend and next time I will make sure to hire a bicycle!
Iceland
Iceland is becoming a trendy destination, I always see photos of it on my Instagram feeds! Maybe through social media more people are realizing how much this country has to offer.
I really enjoyed the quiet and stillness of life in Iceland. We didn't meet many Icelandic people, the country has a small population after all, but the few that we spoke to were friendly and kind.
The scenery was breath-taking and quiet diverse between south and north of the island. The natural pools were amazing to relax my muscles after driving for hours every day. The capital city, Reykjavik, is charming and lively, with cozy cafes and nice shops. I would love to revisit Iceland in winter, to see the country under the snow and with a bit of luck see the Northern Lights too!
I hope you enjoyed this post about my top five destinations to revisit. What are the cities where you would go back to any day?