At the end of January I spent a weekend in Rome visiting family and friends. My best friend Giovanna took me out for lunch in a new restaurant in the Trastevere, called Fish Market.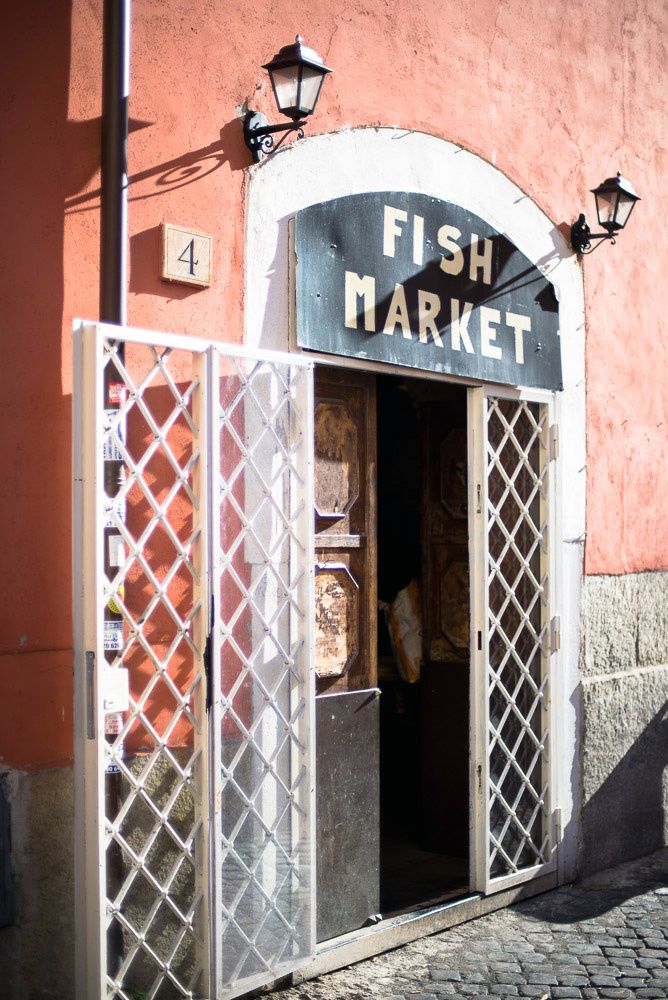 We arrived at noon on a Saturday; early for Roman standards, where it is common to have lunch around 2pm. It was a good move to avoid the weekend crowd and we were able to sit immediately in the almost empty room.
The idea behind this new venture is to enjoy fish in a quick and affordable way, so that you wouldn't spend more than "eating a pizza", as the owners say.
You can easily have a great meal anywhere in Rome, but rarely restaurants also impress me for their décor. At the Fish Market, I loved the food, the concept and the space, as everything was clearly done with great attention to detail.
At the entrance of the restaurant there is a large fish case, where the fresh catch of the day is displayed; behind it, stand the chefs in the open kitchen.
You can order anything you see on the stall and choose how to have it cooked, grilled or battered. There is also a specials' board on the wall and a menu with a few starters and sfizi di mare, small fish plates to tickle your appetite.
The ordering system is simple: you fill a paper form with a pencil, ticking the boxes of all the items you want to eat, go to the till and pay. The food is then served at the table.
I would have loved to try everything, but as it was just two of us, we had to control ourselves. I picked a bruschetta con pomodoro as a starter, while Giovanna ordered a Tuna Tartare.
To warm ourselves from the winter cold, we both ordered the Caciucco alla Livornese, a fish stew made with the traditional Tuscan way, with tomato sauce and toasted bread added on top. It was lovely!
I also ordered fried calamari and fried vegetables, which tasted amazing when hot and crispy. Unfortunately, everything was served at the same time, so by the time I had finished the stew, the fried food had become a bit cold and soggy.
After lunch, we strolled around the cobbled streets and Medieval houses of Trastevere, busking in beautiful Roman sun.
I crossed the river Tevere at Ponte Garibaldi and continued my walk to the city centre, through Pantheon and eventually reached Villa Borghese to watch the sunset from the Terrazza del Pincio.
What a wonderful sight! Rome, my hometown, I hope to see you again soon!