I have already written about the ramen trend in my review of Bone Daddies and how I found tonkotsu in London quite different from the one I tasted in Japan. I enjoyed it, but I wasn't won over.
My friends liked Shoryu, so when a new pop-up opened in Soho, doing a 50% off ramen launch offer, I knew it was time to give tonkotsu another chance!
The first Shoryu Ramen, in Regent Street, opened last year, managed by the same people as the Japan Centre across the road.
Shoryu specialises in Hakata tonkotsu ramen from Kyushu. Made with a thick, rich pork soup, tonkotsu ramen originates from the Hakata district of Fukuoka city in Kyushu, southern Japan. Our recipe has been specially created by our chef, born and raised in Hakata, to provide the most authentic tasting tonkotsu outside Japan.
The new pop-up is in Denman Street, two minutes' walk from Piccadilly Circus, which means I can just about go there on my lunch break. I only need to take the tube and change three lines, after all. Totally doable.
I have already been twice since they opened two weeks ago, so I must really love it! :)
The first time, I went with Jason of Feast to the world. Mindful of how full and heavy I felt after eating tonkotsu at Bone Daddies, at Shoryu I chose the basic ramen option: Shoryu Ganso Tonkotsu, their signature ramen, with miso broth and added spinach and garlic.
I loved it and kicked myself for not having carried the DSLR to take proper food photos! So this week I went back (in time to take advantage of the half price ramen offer one more time!) with Kelly of Plum Project.
We ordered a starter to share: Gyoza Dumplings, which were crispy and tasty, although the white pepper was slightly overpowering.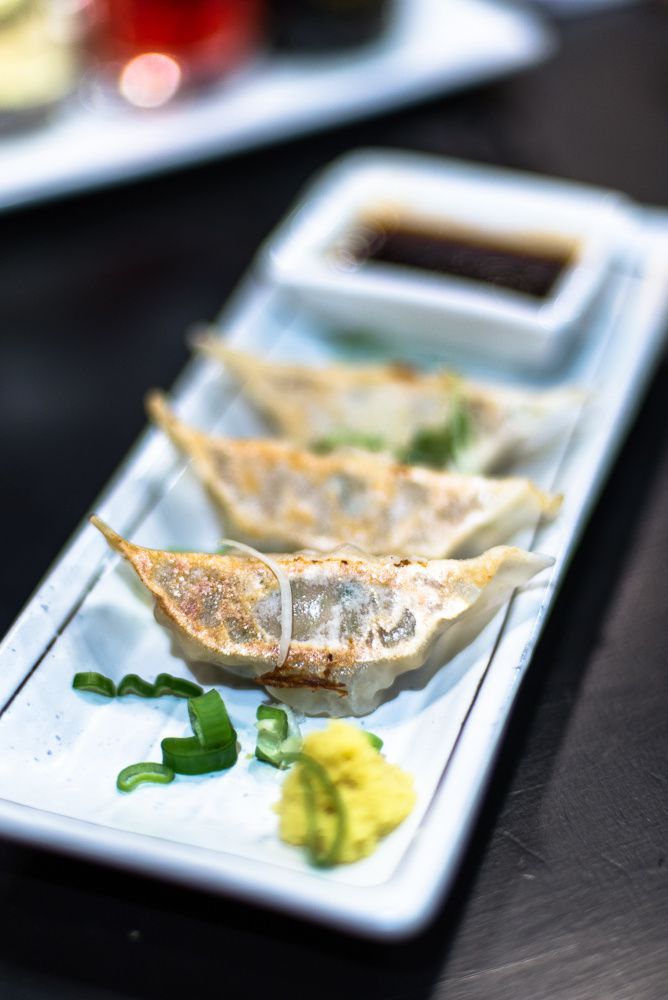 As for the ramen, in the spirit of "trying different things for the blog", I ordered the Char Siu Tonkotsu this time. This is the original tonkotsu ramen, served with seven pieces of extra BBQ pork.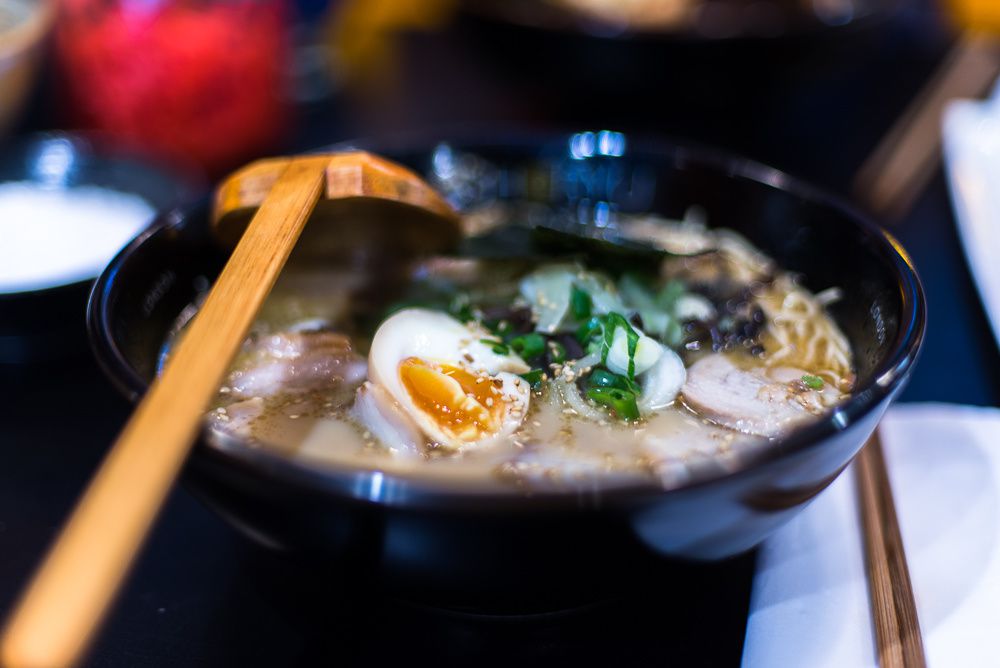 Extra sesame sprinkled over for photographic purposes – of course! ;)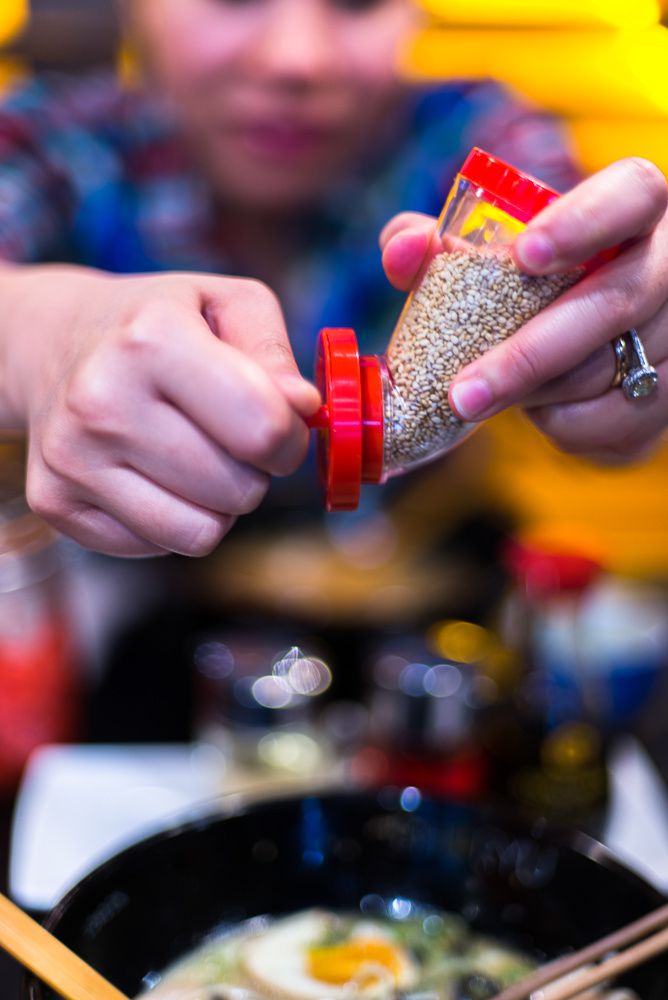 I loved the broth (not as oily and thick as the one I tried at Bone Daddies) and the noodles! Although Kelly will probably tell you I know nothing about ramen, after I shocked her by taking out both the seaweed and the egg… ;)
Kelly followed on the footsteps of Jason and ordered the Dracula Tonkotsu: caramelised black garlic mayu, balsamic vinegar and garlic chips. While Jason wasn't convinced by the use of balsamic vinegar in ramen and told me he preferred the Char Siu, both Kelly and I loved the Dracula. It's definitely what I am going to order next time I eat at Shoryu.
We washed it off with some green tea.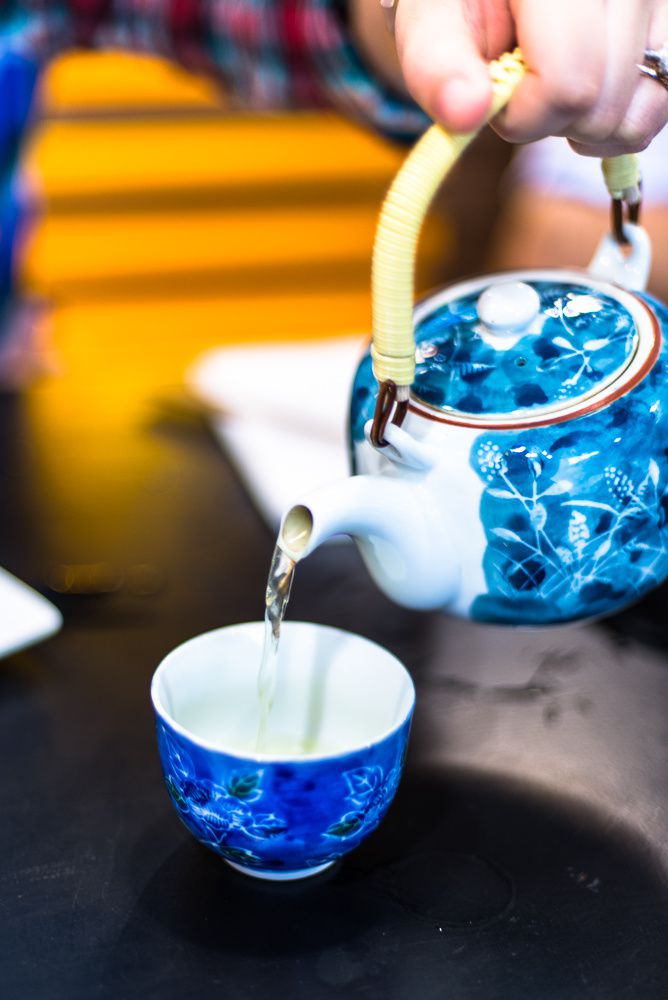 I know I had doubts about the ramen trend, especially about the tonkotsu which I thought was too greasy and fat. But the food at Shoryu won me over and I am ready to have more!