Last week I was offered the chance to sample the new summer menu at Redhook, a restaurant, cocktail and oyster bar in Farringdon that specialises in seafood and steaks.
I had already eaten there last year, for the Cornish Grill sunday roast pop-up, cooked by chef Carl Clark. Now I had the chance to taste the restaurant's dinner menu, prepared by Head Chef Jeffrey Roxas-Green.
Redhook is beautiful "in a Manhattan Meatpacking District sort of way" (quoting Jay Rayner), with high ceilings, big windows, blue pendants, diner booths with dark leather seats and brick walls.
My dinner companion was Adam Layton of Noshable. For starters, we ordered Bloody Mary oysters, Cucumber & Avruga Caviar oysters, Cornish Sea Bass Ceviche, Josper Smoked Salmon Salad and Spring Salad.
The Cucumber & Avruga Caviar oysters were a revelation to me! I had never eaten oysters before and I don't love shellfish, but the combination with cucumber and caviar was very tasty.
On to the main courses, we ordered two dishes: Whole Sea Bass, baked with lemongrass, soy and pickled daikon.
And Oxford Sandy Black Belly Ribs, with Roxas sauce, pineapple slaw and chips.
Considering that Jeff cooked the winning ribs at Ribstock 2012, I knew I was in for a real treat! I am not a big meat-eater, but I would go back to Redhook only to taste those delicious slow-cooked ribs again! They were tender and juicy, enhanced by a spicy sweet sauce. The slaw was fresh and tangy, a perfect side to the sweet meaty dish.
Adam seemed to be loving the ribs as much as I did!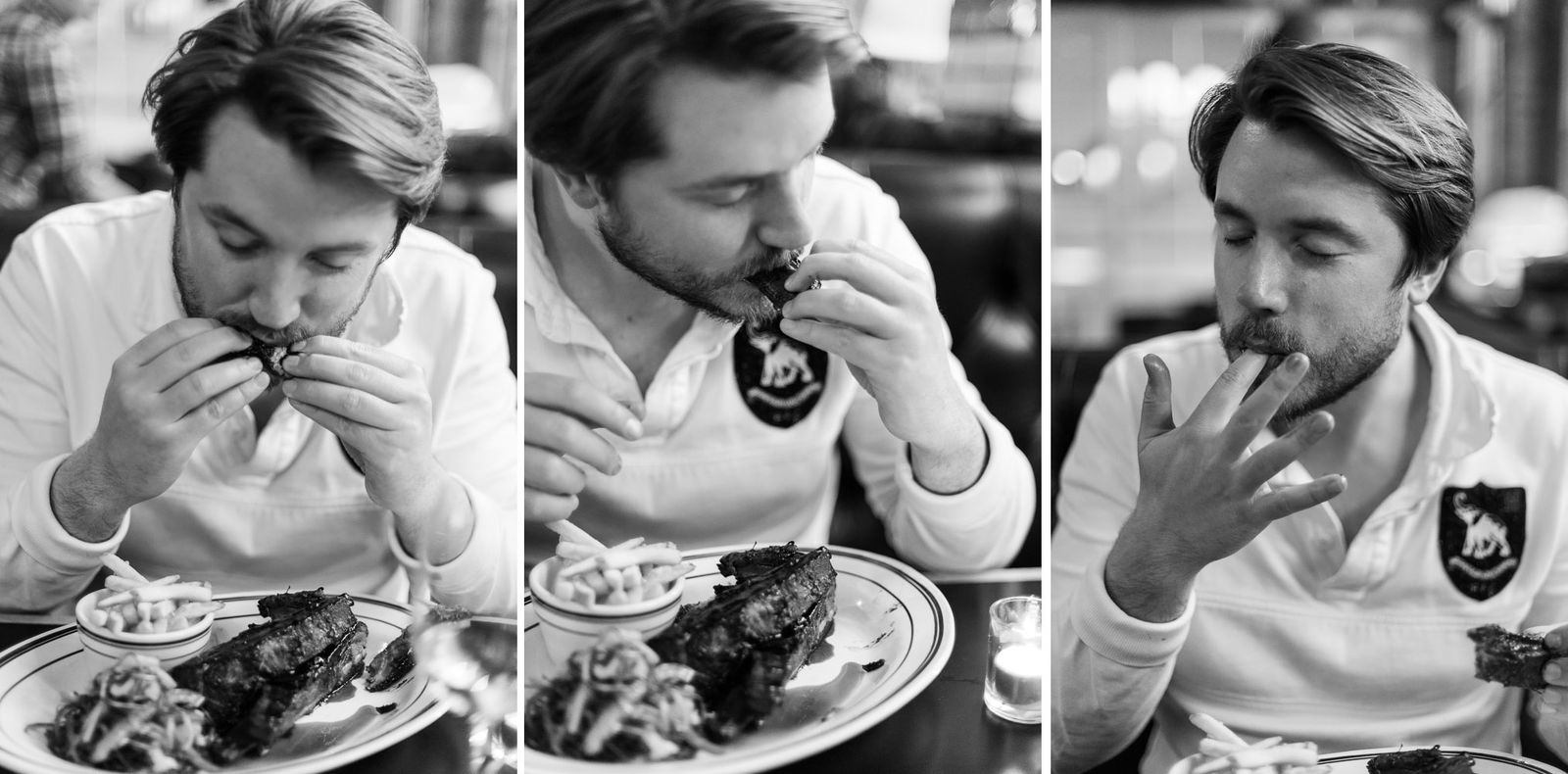 We were full and satisfied by this point, but I couldn't say no to this dessert: Rhubarb and White Chocolate cheesecake! best way to end a great dinner!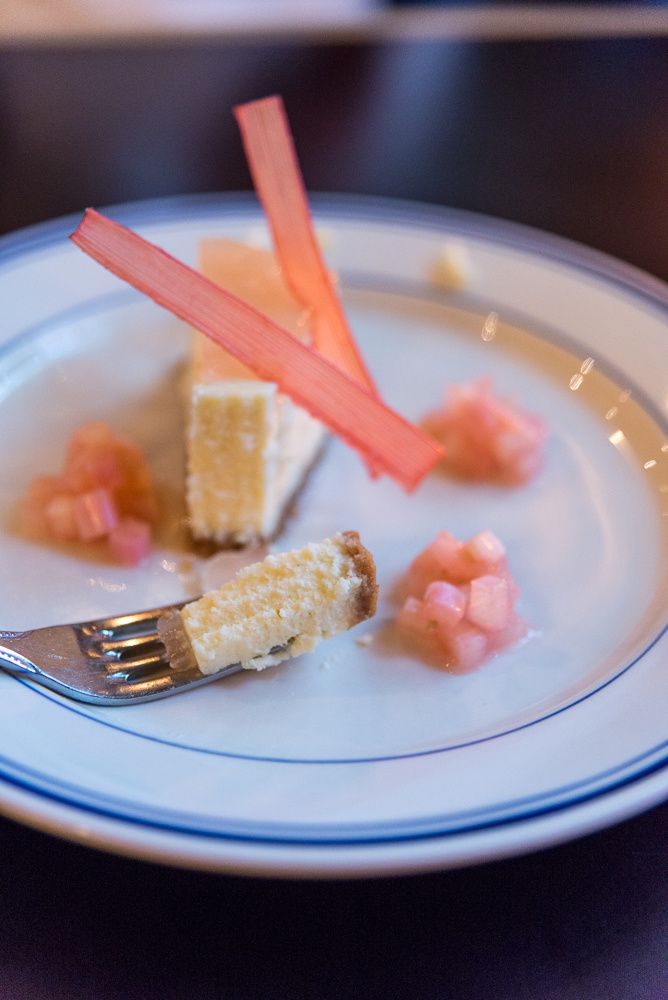 It was a great meal (my highlights being the oysters, pork belly ribs and cheesecake) and I'll surely eat at Redhook again.
Disclosure: I was a guest of Redhook Restaurant. All views are my own.