I am officially on holiday for a whole week, in beautiful Tuscany! The evening before leaving London I realized I had a pot of Chobani yogurt in my fridge, nearing expiry date. I considered taking it to Italy, but I guessed it would probably be confiscated at security controls. So I baked it! :)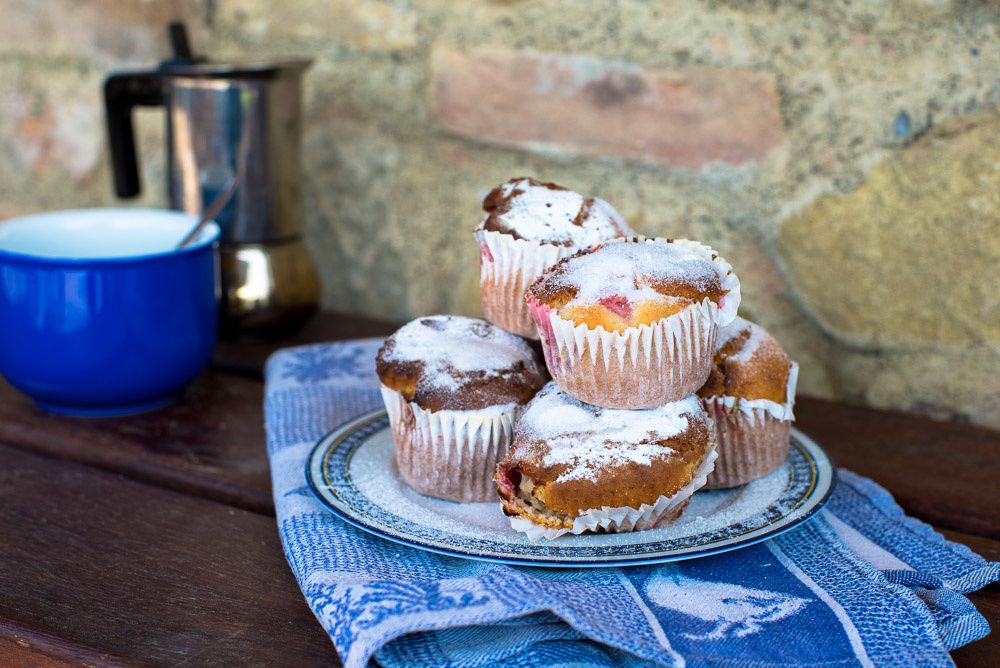 I searched for baking ideas on Pinterest and, via Eva Bakes blog, I found this Smitten Kitchen recipe. I love her recipes!
I replaced plain yogurt with Strawberry Fat Free Strained Yogurt and blueberries with strawberries.
The muffins were easy to make and perfect for my needs, as I used just one pot of yogurt. I made nine muffins: left two at home for my husband (he couldn't come on holiday with me…sigh!) and took the rest with me to Tuscany. I squeezed six small muffins in a tupperware and carried them on the plane. Ten hours later, when I arrived at the Tuscan villa, I photographed them. This explains why they looks so beaten up and the paper cases are crumbled. Sorry!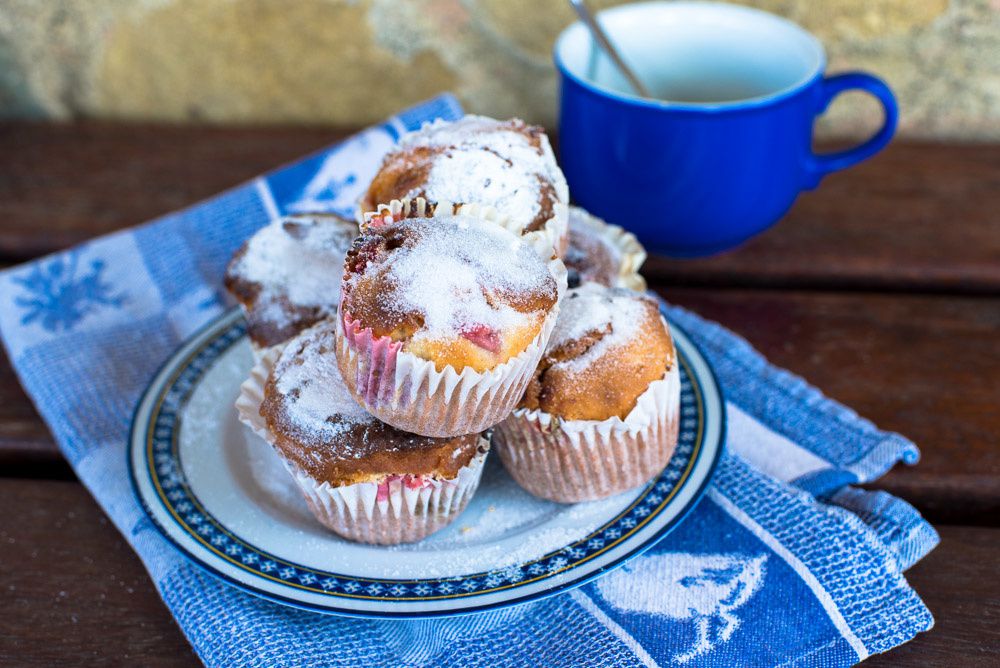 Ingredients
80g unsalted butter, softened
100g sugar
1 large egg
170g strawberry strained yogurt
1/2 tsp lemon zest
160g plain flour
1 1/2 tsp baking powder
1/4 tsp baking soda
1/4 tsp salt
120g strawberries, fresh
icing sugar for dusting (optional)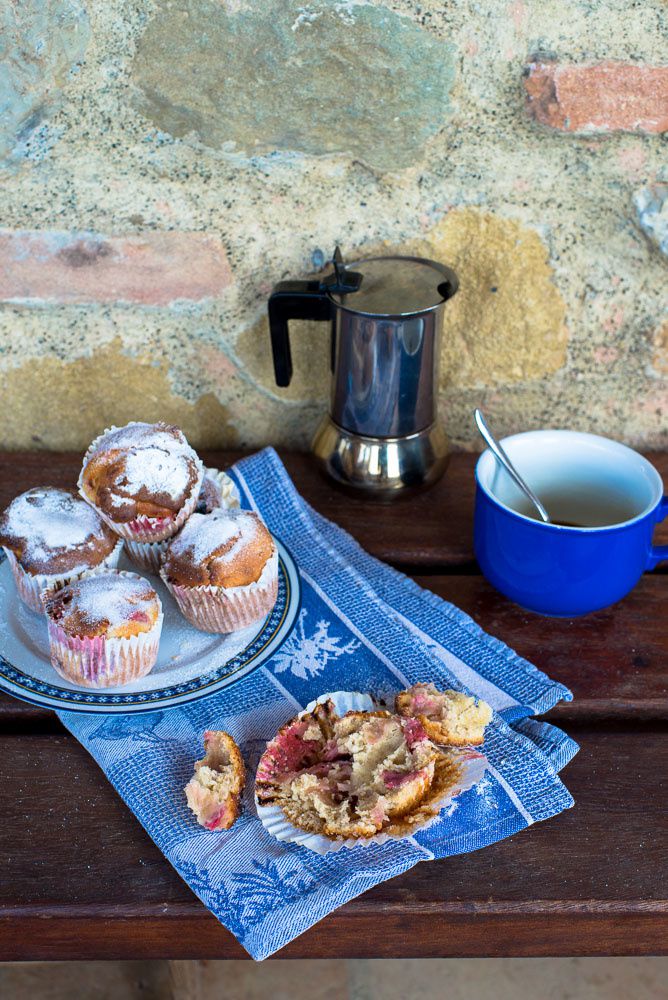 Preheat the oven to 190 °C. Line a muffin tin with paper cases.
Beat the butter and sugar with an electric mixer until light and fluffy. Add the egg and beat well, then add the yogurt and lemon zest.
In a separate bowl, mix together the sifted flour, baking powder, baking soda and salt.
Add half of the dry ingredients to the batter. Mix until combined, then add the remaining half. Mix just until the flour disappears. The dough will be quite thick.
Gently fold in your blueberries. Spoon the batter into the paper cases, 3/4 full.
Bake for 25 to 30 minutes, until tops are golden and a toothpick inserted into the center of muffins comes out clean.
Let the muffins cool on a wire rack. Dust with icing sugar.