My second entry to the CHOBrunch competition to win a full weekend pass to #FBC5 is a recipe for Pomegranate Yogurt Cheesecake Pots.
The winning recipe will be recreated by Chobani UK and served at the Sunday brunch during the convention, so I wanted to propose a recipe that is quick to make, doesn't involve baking and is ideal for a summer event. I hope you are going to love these cheesecake pots as much as I do! :)
The inspiration came to me when I saw Linda Lomelino's Blueberry Cheesecake Jars. I decided to re-create them using Chobani pomegranate yogurt instead of mascarpone cheese and pomegranate instead of blueberries.
The idea of using glass jars is fun and works well if you are going to create different coloured layers. So I filled the pots with a biscuit base; then added a yogurt and cheese cream; a layer of pomegranate sauce; then I filled the jars with whipped cream; sprinkled pomegranate seeds on top. I love the result and it can be made with any yogurt flavour and fruit!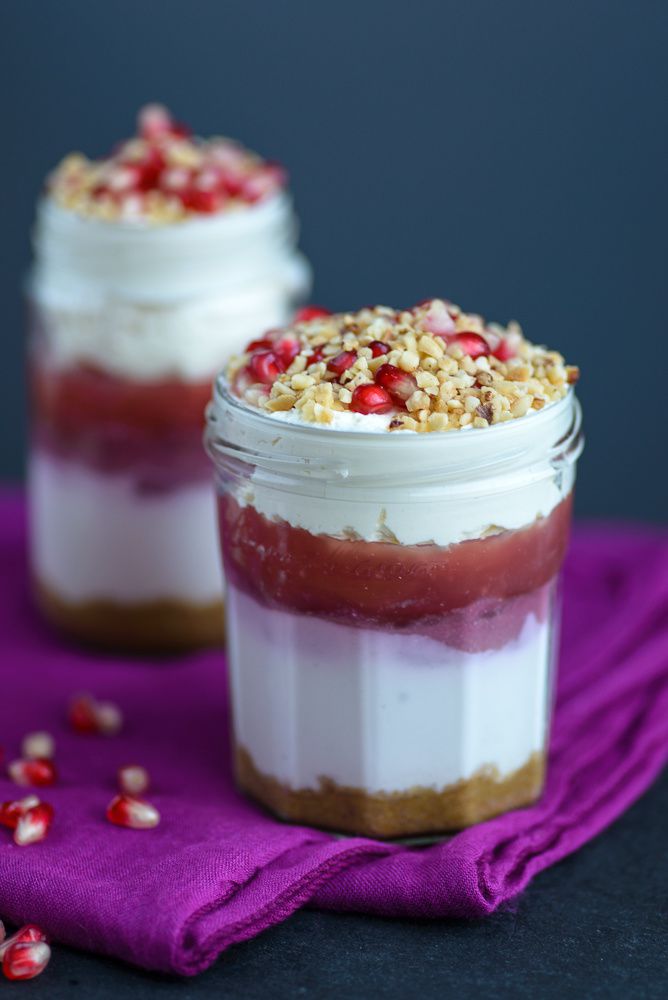 Ingredients
Makes 4 small pots
5 Digestive biscuits
20g unsalted butter, melted
110g Philadelphia cream cheese
40g icing sugar (for the cheese cream)
100ml Chobani pomegranate yogurt
200ml pomegranate juice
1 tbsp cornflour
1/2 tbsp sugar
200ml double cream
50g icing sugar (for the whipped cream)
For decoration (optional)
2 tbsp chopped roasted hazelnut
2 tbsp fresh pomegranate seeds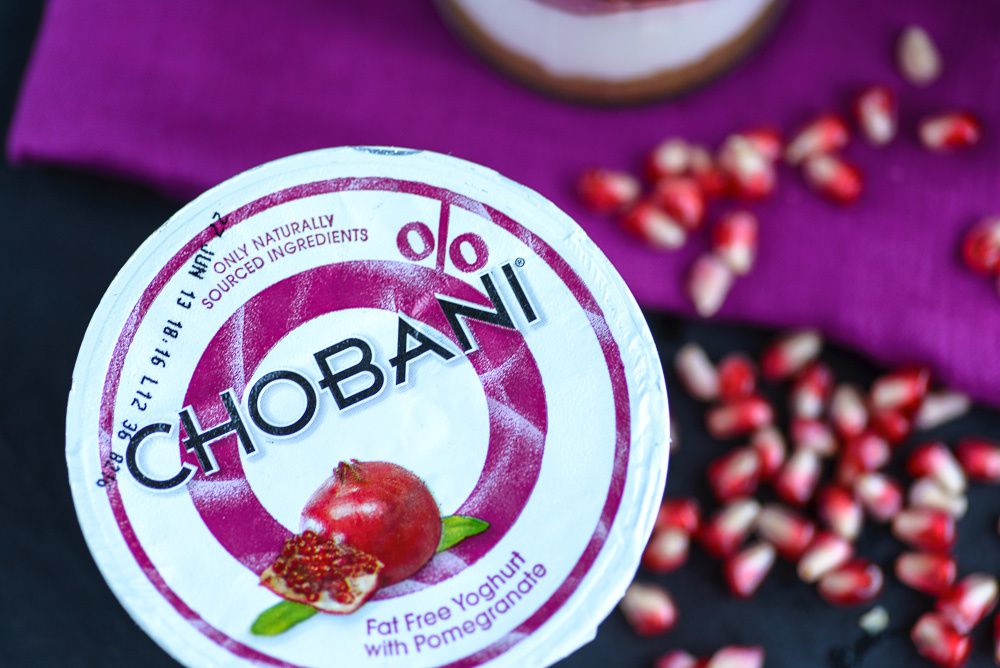 Preparation
Crush the biscuits to fine crumbs using your hands or a blender. Mix with the melted butter. Press the mix over the bottom of jars or glasses, creating a layer of about 1 cm. Refrigerate for at least 20 minutes.
Now prepare the sauce: heat the pomegranate sugar in a saucepan, slowly add the cornflour and the sugar. Stir continuously to avoid lumps, then leave it to cool down.
In a medium bowl, mix the cream cheese, yogurt and icing sugar, little by little, until incorporated. Add a bit more (or less) cream cheese in needed, to obtain a thick cream.
Pour the cream in the jars, over the biscuit base, filling about 2 cm. Add the cool pomegranate sauce over the cream (about 1.5 cm). Refrigerate over night.
Whip the cream using an electric whisk and, when it thickens, add the icing sugar. Fill the jars with the whipped cream, creating a layer of approximately 2 cm.
Decorate as you like, you can be creative! I used fresh pomegranate seeds and chopped roasted hazelnuts.