Cicchetti, a restaurant owned by the San Carlo group and located in Piccadilly, has recently launched a new initiative called "Giro d'Italia": each month the menu will showcase authentic dishes from different Italian regions, prepared with seasonal ingredients flown in directly from Italy.
The gastronomic tour started in June with the beautiful region of Abruzzo, home to Aldo Zilli, Executive Consultant Head Chef for the San Carlo Group.
This central region stretches from the heart of the Apennines to the Adriatic Sea, covering a wild and mountainous terrain. Known as the greenest region of Italy, Abruzzo has a rich culinary tradition; here you'll find sea fare, lamb, kid, locally produced smoked meats, sausages, salamis and some excellent wines.
I was kindly invited by Zilli Media to the press event last week and spent a lovely evening, drinking one too many Aperol Spritz, eating a lot of food and enjoying the company of Serena of Love Abruzzo blog.
Before starting our dinner, Aldo did a short demo on how to make spaghetti alla chitarra: a variety of fresh egg pasta that is cut into square strands of about 2-3mm, using a special tool called "chitarra" (guitar).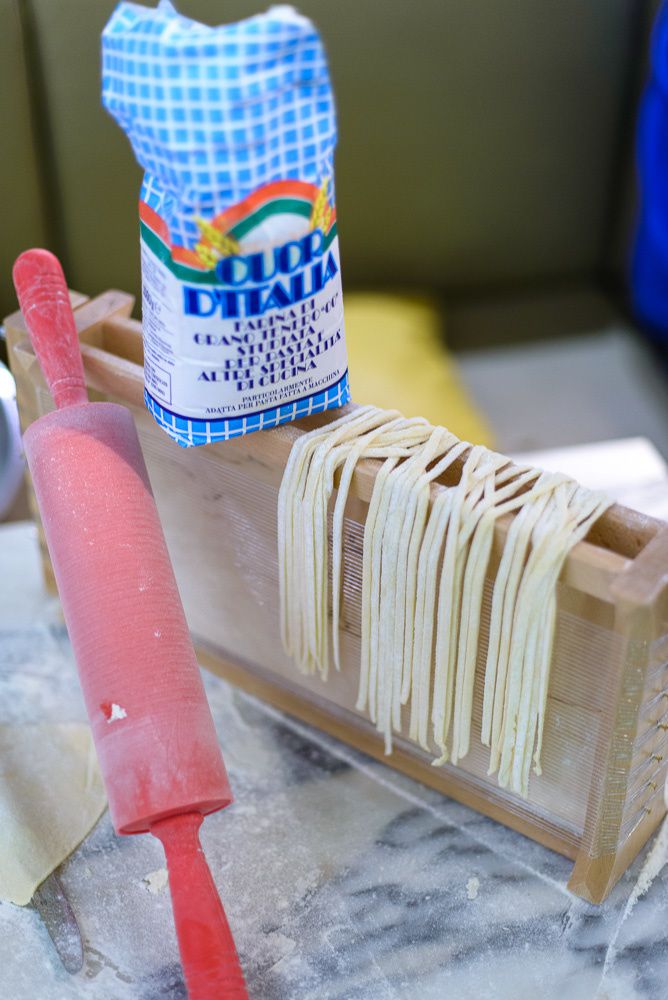 After tasting a few appetizers at the bar, we sat down for dinner. We tried almost all the dishes on the Abruzzo menu:
Pallotte Cac'e'ove – cow cheese balls served with tomato sauce and sliced black truffle caciotta cheese.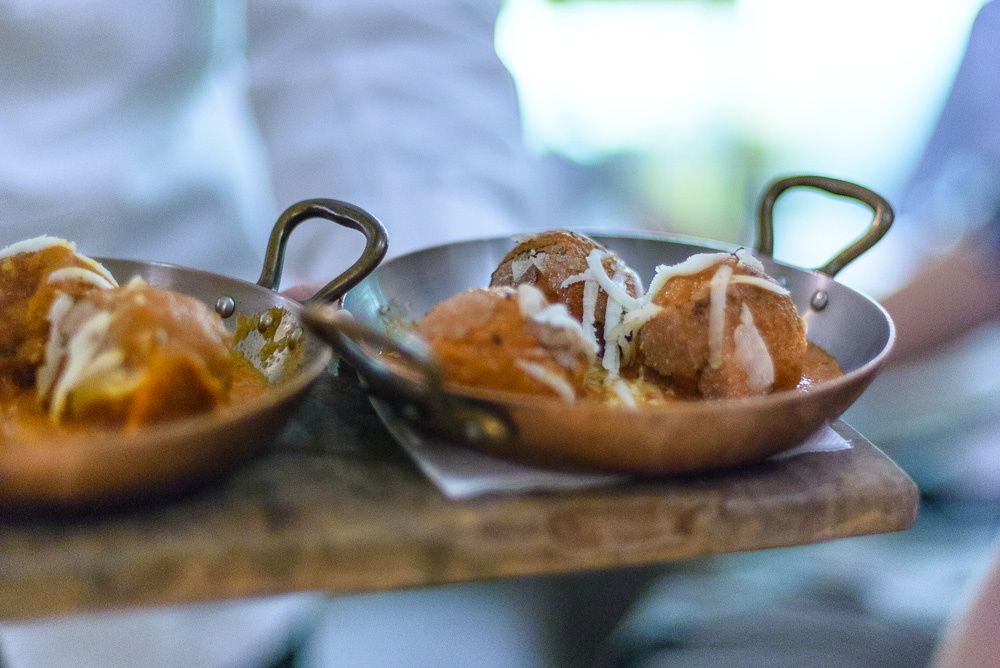 Tortino di Melanzane – Gratin of aubergines with scamorza cheese and spicy Abruzzo sausage.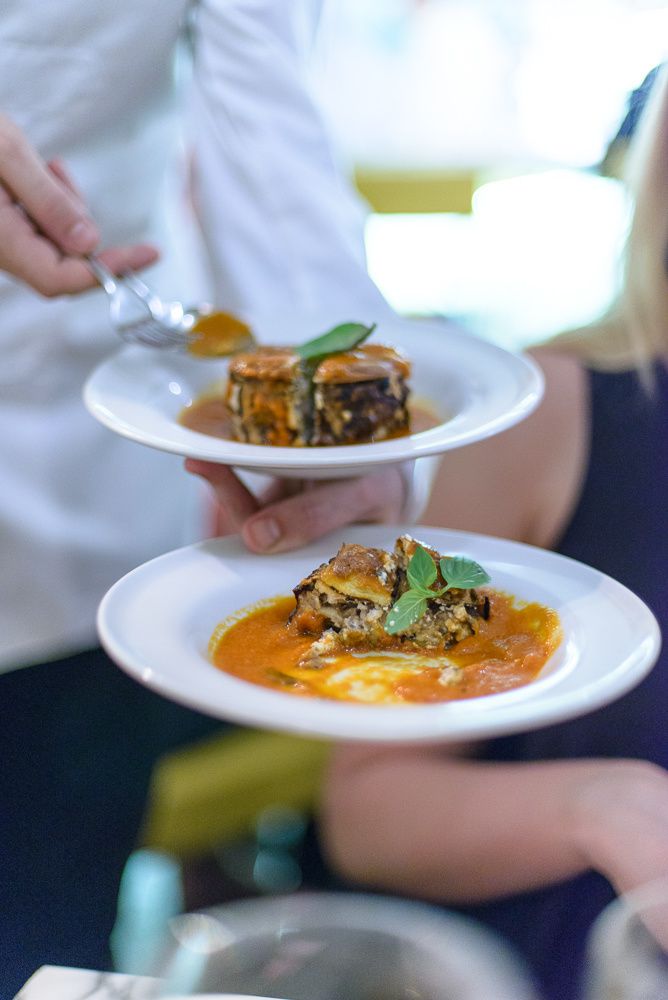 Sagne e ceci – handmade "sagne" pasta served with chickpeas and slightly spicy
garlic and herb sauce.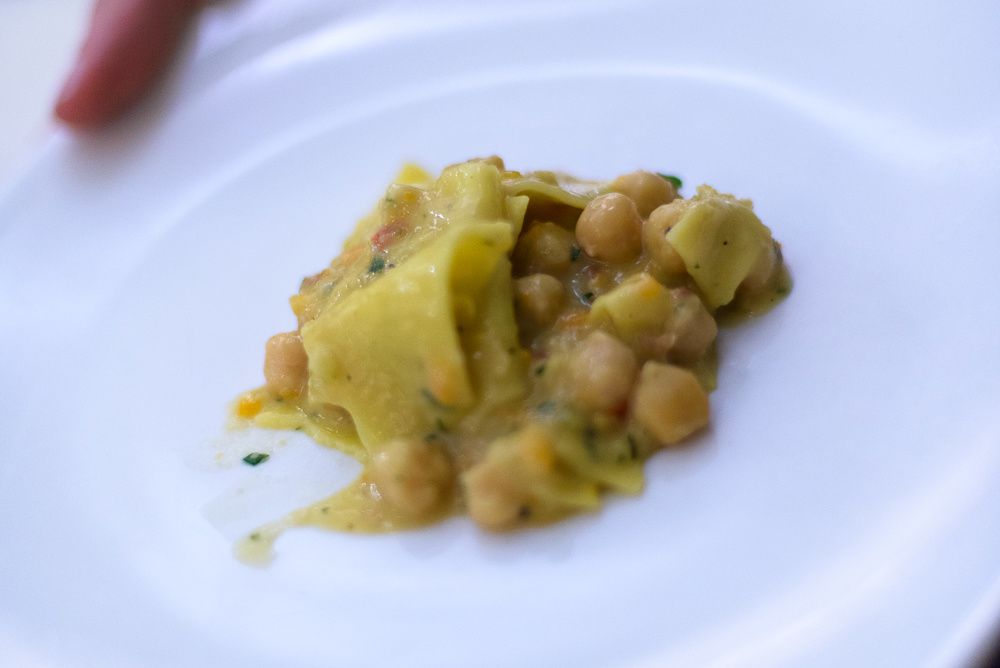 Chitarra ai scampi e zafferano di Navelli – pasta, langustines and saffron from the Navelli National Park.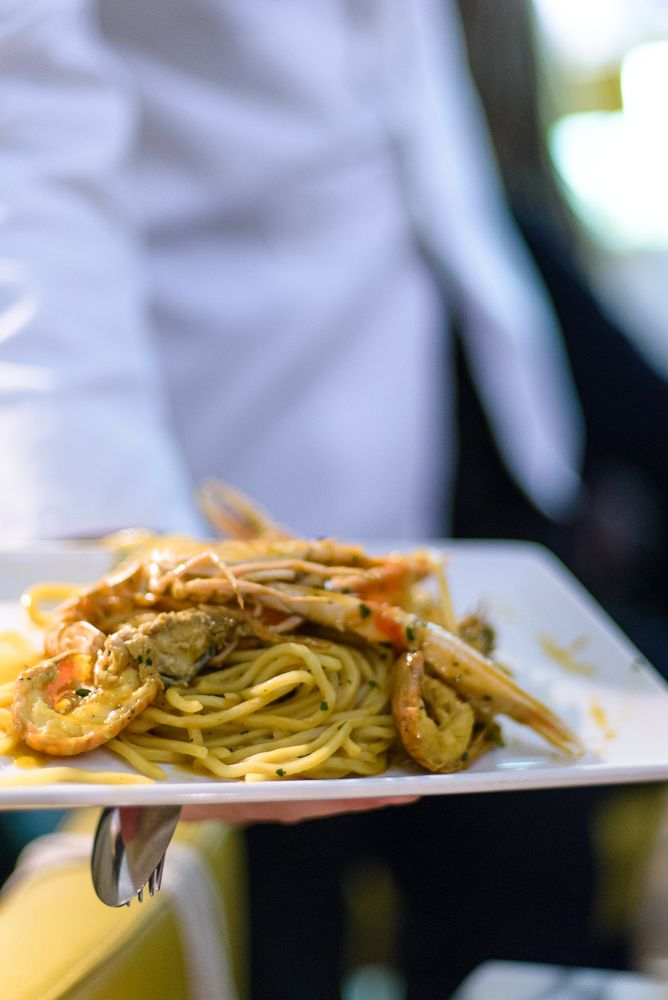 Arrosticini – skeewers made from Abruzzo lamb's meat.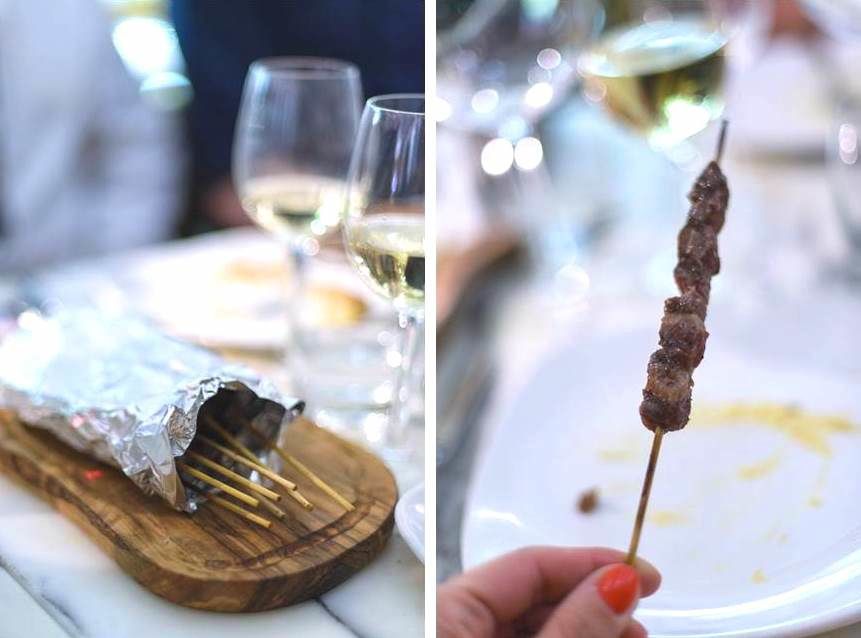 Dessert was a ricotta cake with custard cream and strawberries. A tray of mixed pastries was also served, all very good.
Cicchetti is an elegant restaurant in the centre of London and no doubt it's a destination for rich Italian families and tourists. It's not an informal place; it's a place to be seen. It's old style, with a flashy decor and waiters in white jacket.
I felt a bit out of place in the posh environment and I wouldn't go back to Cicchetti for a dinner out with friends, but it's a restaurant I am sure my parents would like. It's a "gastronomic place of safety" (quote: Jay Rayner for The Guardian).
I am glad that San Carlo Group is promoting Italian culinary traditions, showcasing high quality and authentic ingredients. I love Italian food and it's incredible how many great regional dishes are there to discover. It's not just about Pasta Bolognese and Lasagne! :)
We have so much talent in Italy and, alongside established chefs like Aldo Zilli, I hope I will get the chance to promote more and more young chefs and entrepreneurs, people who work hard to change misconceptions about Italian food and culture, not only abroad, but also within Italy.
Disclaimer: I was invited by Zilli Media to the press launch of Giro d'Italia at San Carlo Cicchetti. All opinions are my own.