In May I was approached by Countlan Magazine, a quarterly digital magazine dedicated to exploring how people all over the world entertain at home, with in-depth articles on design, etiquette, travel, cultural traditions and food.
They asked if I wanted to be featured in their summer issue and of course I said yes! The magazine is out today and you can read it
here
.
I developed a new recipe for their food section "What's Cooking This Season?". I thought long and hard about which ingredients represent summer for me. I decided to recreate the flavour of fresh strawberries and whipped cream. My mum would always prepare them for us and it was a real summer treat!
Strawberries are synonymous with summer as they are the first fruits to ripen around May/June, kick-starting the season. They are best eaten out of hand, or simply mixed with sugar and fresh orange juice in a fruit salad. They also make great additions to ice-creams and cakes.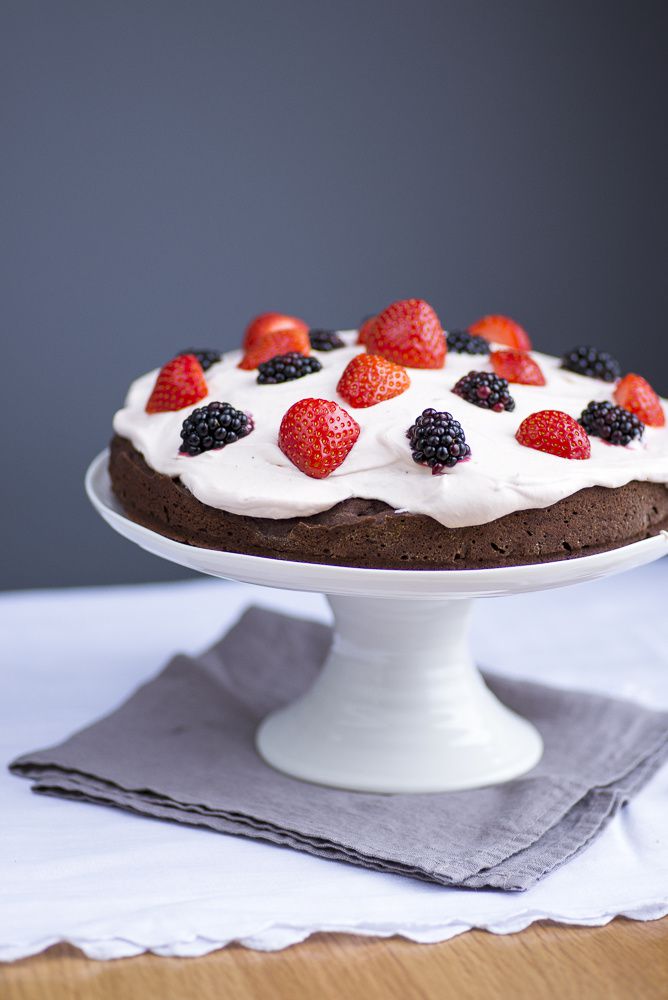 Ingredients
For the sponge
180g unsalted butter, softened
130g caster sugar
1 teaspoon vanilla extract
3 large eggs
60g hazelnut butter
180g plain flour
60g unsweetened cocoa powder
1 tsp baking powder
pinch of salt
100g hazelnuts
50g walnuts
For the cream
140g double cream
50g caster sugar
1 teaspoon vanilla extract
250g strawberries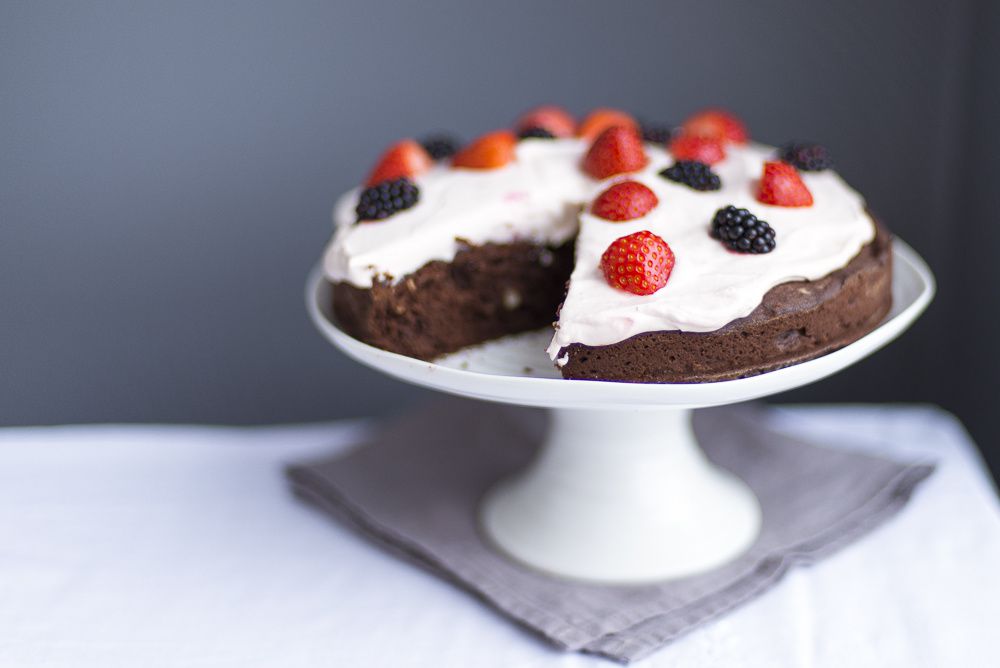 Preparation
Preheat the oven to 160 ºC. Butter and flour a 20 cm round cake tin.
Chop the walnuts and hazelnuts coarsely in a food processor.
Combine the butter, sugar and vanilla in a large mixing bowl. Using an electric mixer, beat until the mixture is light and fluffy. Add the eggs one at a time. Add the hazelnut paste and mix until incorporated and without lumps.
In a medium bowl, sift the flour and cocoa powder, then add the baking powder and salt. Gradually add the dry mixture into the cake mix. Fold in the chopped nuts. Pour the batter into the cake tin.
Bake for about 25-30 minutes, or until a toothpick comes out clean when inserted into the middle of the cake.
Let the cake cool 10 minutes, then remove from the tin and let cool completely on a wire rack.
Clean the strawberries and whizz them to a purée (sweeten with a teaspoon of honey if needed). Whip the double cream with an electric mixer until almost stiff. Add sugar and vanilla extract; beat until the cream holds peaks. Fold in the strawberry purée. Place the cream in the fridge for 10 minutes.
When the cake has cooled down completed, spread the whipped cream over top. Decorate with fresh berries.