Three weeks ago I flew to Milan to photograph the first Italian AeroPress Championship, an event organised by IMS Filtri and Terrone Coffee which gathered a fantastic response from the Italian coffee community and raised interest in the public.
In a country famous for the espresso, it's great to see that coffee preparation and consumption are moving towards different brewing methods. If you want to know more about the event, read my feature on Sprudge, the world's leading coffee publication, in which I shared the three winning recipes and photos of the day.
The rest of my weekend in Milan was spent eating gelato, walking in the sun and catching up with friends.
A growing phenomenon in Italy and especially in Milan is the Sunday brunch! There are plenty of lovely places to have brunch in Milan and I have tried a few in the past, including the famous California Bakery. One tip: always book a table in advance!
This time around my friends suggested that we try Blanche Bistrot, a bright provençale–style restaurant split on two floors facing via Paolo Sarpi, a pedestrian street which is the main thoroughfare of Milan's Chinatown.
The brunch menu at Blanche Bistrot (available only on Sunday) features pancakes, French toast, sandwiches and the cestino, a basket with continental breakfast foods like baguette, jam & butter, croissant, yogurt, coffee and juice.
The rest of the menu is all about eggs: fried, scrambled with salmon or poached in a Benedict or Royale style. The egg dishes were served with a basket of fresh white bread to share for the table: not the traditional buttered toasts we are used to have with English breakfasts, but a healthier and tasty alternative.
Water was served in half-litre plastic bottles, something I am not used to as I always ask for tap water (why pay for water if it's free?). I removed all bottles from the table to take the photos as plastic just doesn't look pretty! :P
Jokes aside, I enjoyed the food, atmosphere and service at Blanche Bistrot. I also took a huge leap of faith by ordering a soya cappuccino and guess what? It was really good, they even manage to do the latte art which is not easy to do with soy milk. Well done Blanche Bistrot!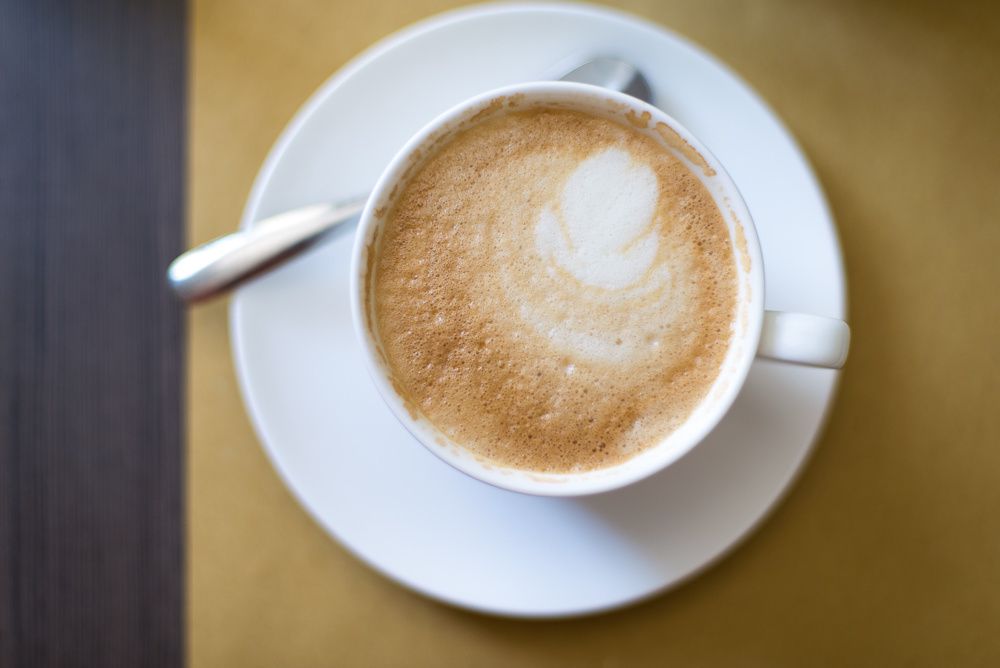 The restaurant is not far from the new Eataly Smeraldo, the latest store of the Italian high-end food market chain, so after brunch I walked there for some shopping. I bought my favourite Osvego Gentilini biscuits and a creamy Hazelnut and Bronte Pistachio gelato from Lait!
With my belly full of food and coffee I walked across the city, through Parco Sempione and Duomo where I stopped for aperitivo at the bar in Piccolo Teatro. As I said, you can't miss the aperitivo in Milan! Then off to the airport to catch my late flight back to London.
Thanks Milan and my wonderful friends for a weekend of sunshine, walks, food and good chats!