Back in April I blogged about After Hours pop-up event at Ozone Coffee Roasters with chef Adam Degg. A few weeks ago I was asked to take photos at another one of these events and I loved the desserts so much that I have to share the photos with you!
This time the star of the kitchen was pastry chef Penny Jirayuwatana and with the help of two other chefs she prepared four incredible desserts for us. Penny's experience includes time at Tru in Chicago, with Jean Georges Vongerichten in New York and at the Mandarin Oriental and Brown's Hotel in London. She currently cooks for contract caterer BaxterStorey.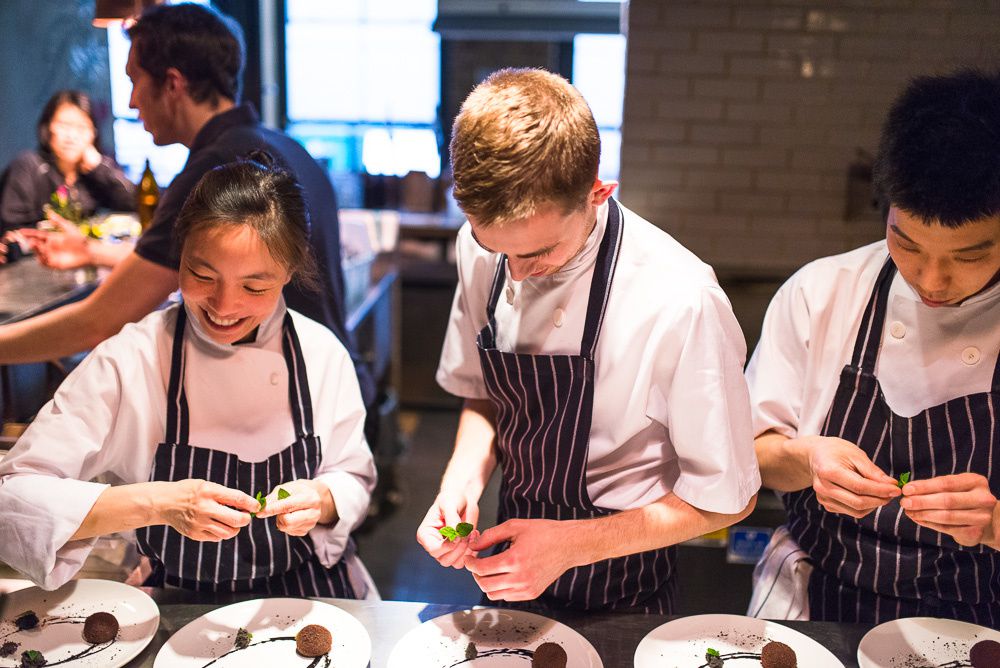 The four-course dessert menu featured:
– Strawberry & Thai basil
– Poached apricot, jasmine, ginger & pistachio
– Banana, smoked caramel, pineapple & coconut sorbet
– Guanaja 70% croquant, black sesame, red cherries
And to end the dessert degustation we were served coffee or tea and petit four.
I love After Hours and I think it's a fantastic event, which showcases the highest quality of food ingredients and preparation and a top notch service. I also love that you can sit by the bar and watch the chefs doing their artistic work as well as interact with them.
I highly recommend attending one the After Hours pop-up. If you love dessert, this is the perfect event for you! Keep an eye on the After Hours website to be updated on future events.
Disclaimer: I worked as a photographer for this event. All opinions are my own.