Have you ever had a hangover with tequila? I have heard stories of friends getting drunk on tequila, then waking up the next day with no recollection of what had happened (the experience, putting them off tequila for good).
While none of this has happened to me, I always linked tequila to drunken nights and celebratory shots, never thinking about the different ways in which this Mexican spirit can be enjoyed.
The event "Don't Shoot Tequila" at Kensington Place Restaurant & Bar, in collaboration with Excellia Tequila, aims exactly at those who have had bad experiences with tequila or those, like me, who don't know much about the beverage.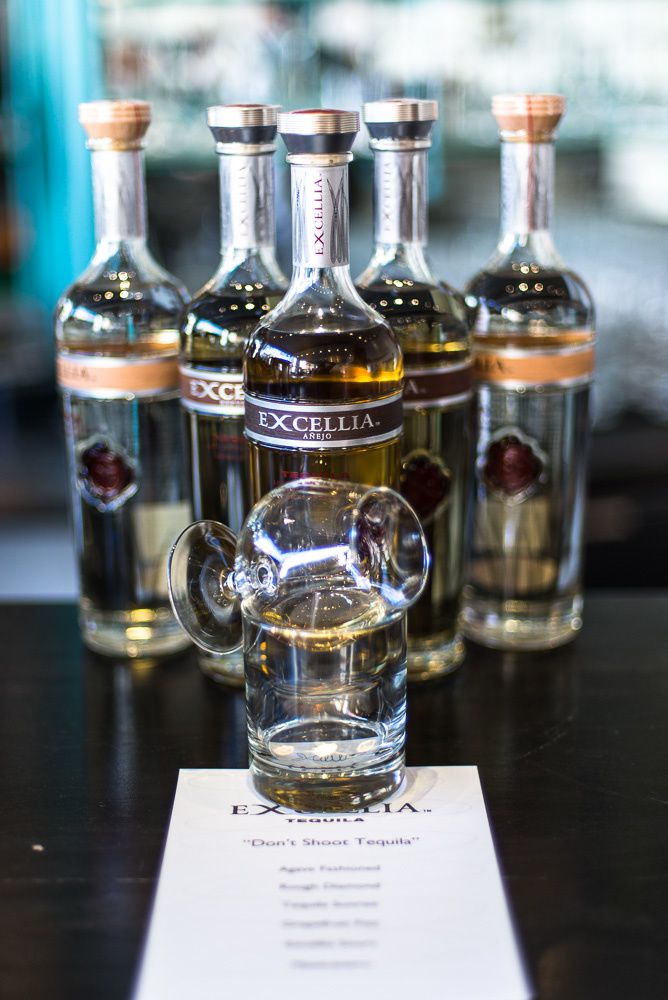 I attended the event with my husband, without many expectations; as I am not a big drinker, I thought I would feel out of place. On the contrary, I was won over by the great cocktails created by Kensington Place Bar's mixologist, Imants Zusmanis.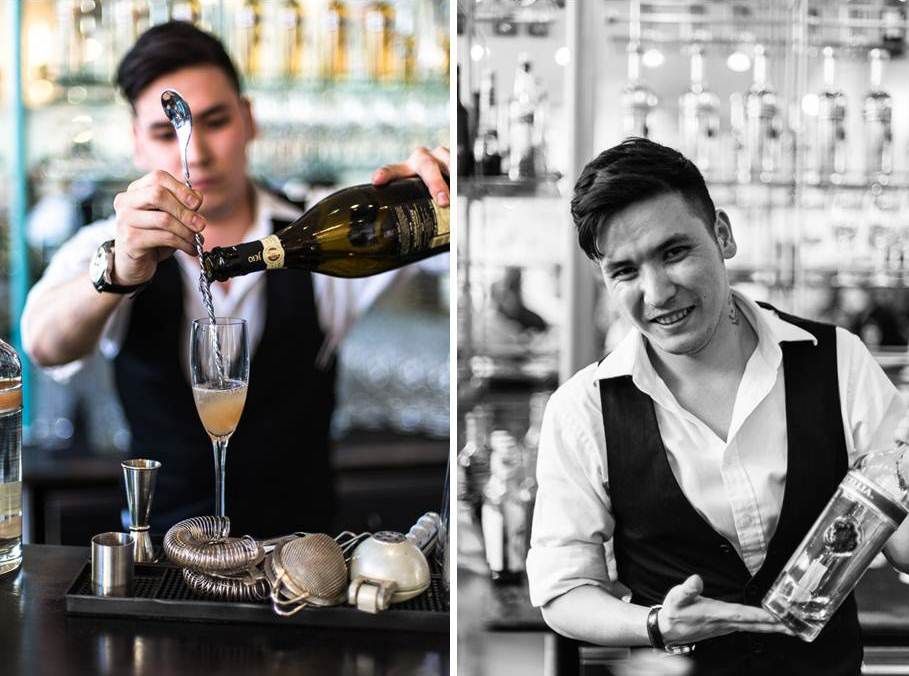 Kensington Place, part of the D&D London group, is a stylish and modern British brasserie in Notting Hill. It opened its doors more than 25 years ago, but has recently undergone a make-over with a redesign of the interior and a new menu that has a strong emphasis on seafood.
The beautiful wall art was curated by the Rowley Gallery i Kensington Church Street.
I fell in love with Kensington Place as soon as I walked into the bright and colourful restaurant. The canapés I tasted during the evening have intrigued me about their food, so I am planning to go back for lunch or dinner soon.
The star of the night was of course the Excellia tequila: handcrafted in the highlands of Jalisco, Mexico, from the finest ingredients.
The tequila gains its unique flavour from being aged in vintage Grand Cru Sauternes casks and twenty-year-old Cognac barrels. Tequila is produced in three varieties, the Blanco, Anejo and Reposado, each is differentiated by the lenght of its aging. The resulting tequilas are elegant and complex, characterised by flavours ranging from peppery agave to orchard fruits, all are created to be perfect for sipping.
Imants used Excellia tequila to develop a menu of six delicious cocktails: Agave Fashioned, Rough Diamond, Tequila Sunrise, Grapefruit Fizz, Excellia Sours and Mexicanero.
As Londoners are increasingly embracing high quality spirits and are becoming more discerning in their tastes, I wanted to create a tequila based cocktail menu that challenges perceptions about the liquid.
I tasted the Grapefruit Fizz, made with Excellia Blanco, fresh grapefruit, Limoncello and Prosecco. It was good, but too bitter for my taste, so Imants made me a Rough Diamond: Excellia Reposado, Ratafia, cranberry juice, lime and sugar. It was bright red (my husband suggested to rename it Rough Ruby!), sweet and delicious. My perfect cocktail!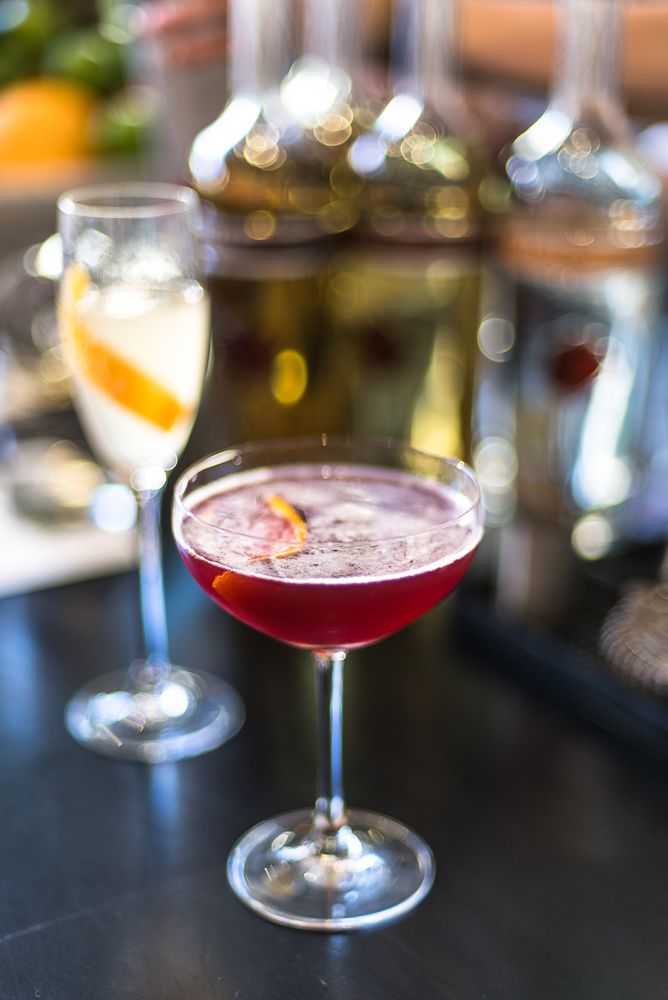 As the evening went on, we met The Artful Diner, who managed to get us a cocktail outside the menu: Mexican Passion, made with tequila and passion fruit. I am really not a fan of this fruit, and yet, I absolutely loved this cocktail! Another example of the great skills of KP's mixologist, Imants Zusmanis!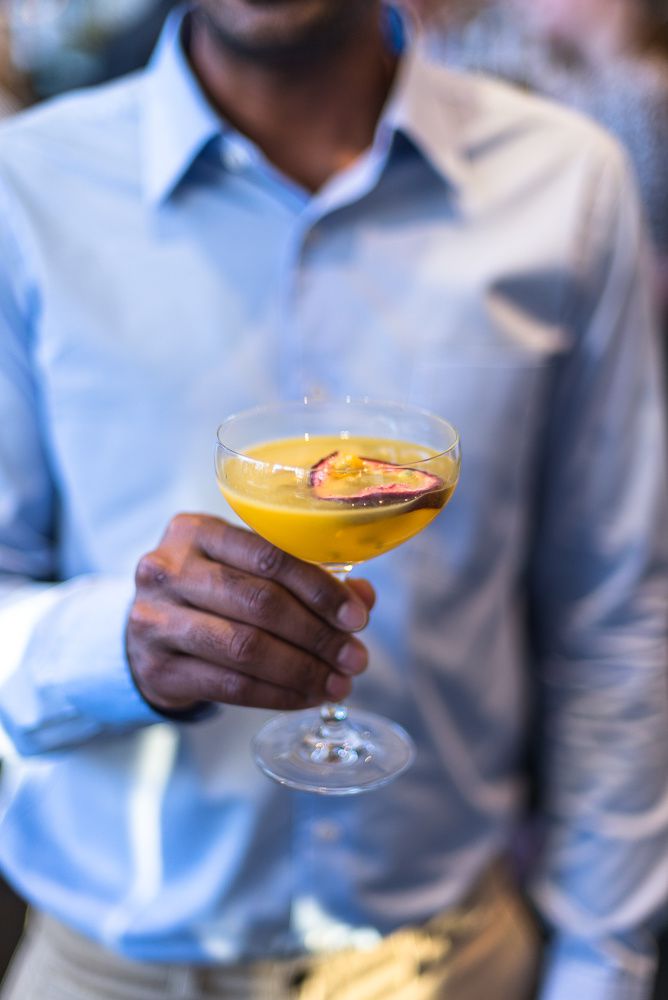 We had a fantastic evening and, if these photos are anything to go by, it seems that everyone else had a great time (and loved the cocktails) too! :)
Disclaimer: I attended the event at Kensington Place Restaurant & Bar as a guest. All views are my own.