Last Monday I received an email from Street Feast inviting me to take part to Blogger Saturday, an opportunity for London's best bloggers "to cook and sell anything they wish".
My first emotions were curiosity mixed with fear: no way I could do it all on my own, so I turned to my friends and fellow foodies Wendy, Sam and Hannah for help. They didn't immediately say yes, but as we started throwing ideas around, it was clear we couldn't contain our excitement!
We are all passionate bakers and have been baking together a couple of times in the past few months (see my pizza and raspberry custard cream tart posts), but now we needed a name to promote our cakes as a team: that's how the Blog 'n' Bake collective was born!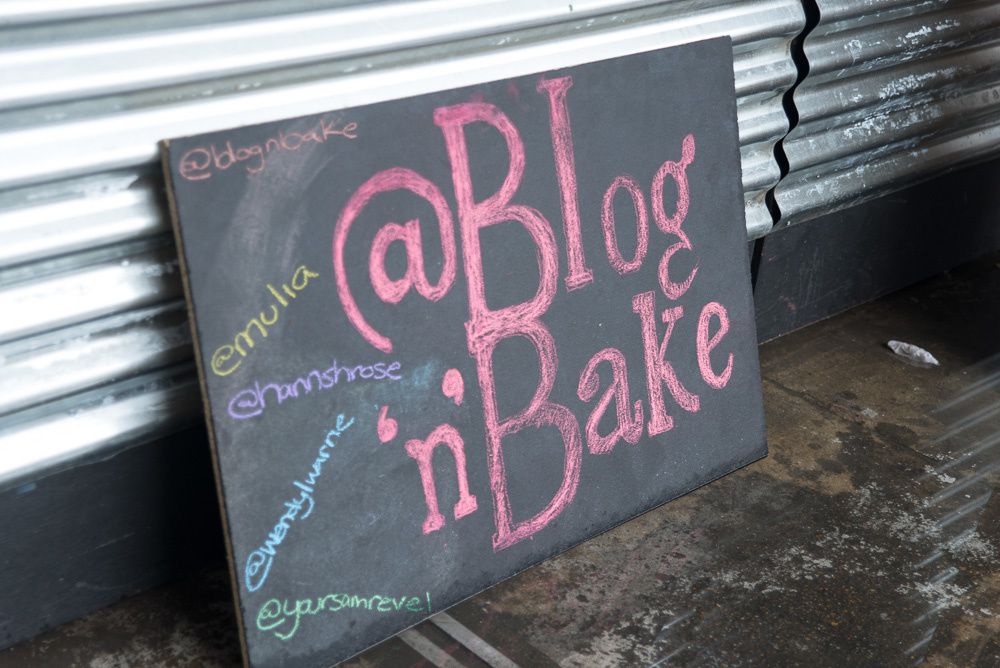 Unfortunately our first experience as market traders was marked by relentless rain, but that didn't affect our enthusiasm! Despite being sleep-deprived from the late night baking sessions and having to stand in rain puddles, we still had loads of fun chatting to our customers and to the other food bloggers that took part to the event!
A special mention to Honest Burgers, the best neighbours one could ever have, for trading their burgers with our cakes!